Drop the Mic, Inc.
Private Vocal Lessons serving students in the Southern NJ and Philadelphia region.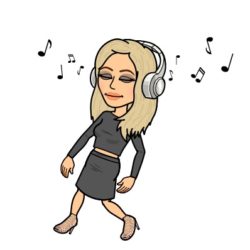 About
Drop the Mic, Inc. has been offering world-class voice lessons in the Greater Philadelphia and South Jersey area since 2000 to all levels of singers from the beginner to the professional. Drop the Mic, Inc. offers customized Voice Lessons for all ages, levels & styles. The one-on-one Lessons are designed to fit…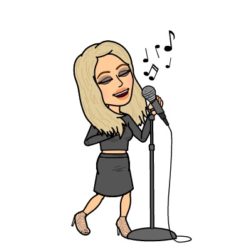 Customized Vocal Lessons
Lessons are one-on-one and typically take place once a week for 30 minutes. Half of the lesson consists of warm ups and technical exercises to develop range, breath control, pitch, flexibility and endurance. The rest of the lesson is dedicated to song work.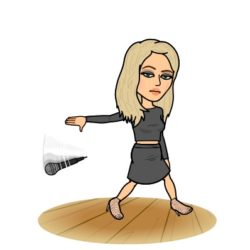 Incredible Opportunities
Drop the Mic, Inc. not only provides voice lessons and coaching. Drop the Mic provides incredible opportunity for the students to perform and demonstrate their hard work.  We help our students grow into their potential, using voice and stage performance as the vehicle.
Confidence builder!
This first year has been amazing! Grace loves being on stage but yet lacked so much confidence in herself. Miss Deb has helped Grace in so many ways - she truly cares for her students. We truly are appreciative of the many opportunities to perform and use all that she is learning. It is truly a confidence builder!
Passionate Coach!
Hands down Debra is the best around. Her energy and passion exudes into her students. Caitlyn has gained confidence in her singing and stage presence thanks to Debra.
What a difference in a short time!
Debra is absolutely wonderful to work with. She has been training my daughter Anna for less than 6 months and the difference in her voice is unbelievable. Since working with Debra she has gained so much confidence and did an amazing job at her first public performance. She looks forward to vocal lessons every week and would go every day if I would let her. While working hard you still have so much fun and share many laughs. Debra is kind, loving, down to earth and a pleasure to have training my daughter.
The favorite part of my week
Miss Deb, You are the best!! I love coming to lessons every week. You have taught me so much already, I can not wait to see what's next.
Where do I begin
Debra Michaels has been a true blessing. Giada started with Deb late January of 2017 at 7 years old. Never having a vocal lesson, her first lesson blew me away. 8 months later and she is still blowing us away. Her attention to detail and her true love for all her students shows in everything she does. We are beyond grateful for her. She has made such an impact on Giada's and all our lives. We thank god everyday that we chose her as a vocal coach. She has made us feel like family from day one and she will forever be a part of ours. Thank you Deb for all you do for your students, community and the YoCuz Foundation.
Amazing Vocal Coach!
Miss Deb is an AMAZING vocal coach! She has such a genuine love for her students, and knows how to focus their strengths while improving their gaps. She has helped my daughter come out of her shell in many ways. It makes me so happy to see my daughter "glow" when she is on stage. Not only does Miss Deb, help build skill and talent, but she also helped my daughter develop confidence, stage presence, and helped her find her own style. My only regret with Miss Deb is we didn't find her sooner!
Heart of an Angel
My daughter and my family loved Ms. Debra with great respect to her amazing vocal coach. She's got a heart of an Angel. Thanks for all the lessons you've given her. Love you!
Fantastic!
Miss Debra is fantastic! My son and daughter have both been taking voice lessons with her for over a year. They have improved so much and are really enjoying themselves. She really cares about the kids and loves to see them grow and develop as singers!
Highly Recommended
Highly recommend for anyone interested in vocal performance!
Dedication
My daughter started with Deb about 7 months ago and because of Deb's skills and dedication to her students, I have seen so much progress in my daughter in just a short time. If your son or daughter is interested in singing, I highly recommend Drop The Mic Inc.
Excited!
My daughter just started but I can already tell how passionate Miss Deb is. She really loves what she does!! She was immediately able to point out my daughters strengths and weaknesses and pulled out something in my daughter that we didn't know she had! We are so excited to be with Miss Deb and cannot wait for what the future holds for my daughter.
Improvement in a Short Time
My daughter started taking lessons with Miss Deb about a year ago. Within that short time my daughter's voice has improved so much. Miss Deb has really helped her gain the confidence she needed. Miss Deb molds each lesson to the student, and makes sure that the students are comfortable with and enjoying what they are doing. Lessons are fun and non-judgmental...a safe place where students can find their voice. You can tell that Miss Deb really cares about each and every student! I would highly recommend this studio to anyone looking for an amazing vocal teacher who has a great understanding of vocals and performance.
Grateful
Miss Debra is nothing short of amazing! She is not only a vocal coach to my daughter but she is our true friend as well. My daughter has grown as a vocalist over the past three years and that's all thanks to Miss Deb! We are truly grateful to have her in our lives!
Opportunities
Debra took on our daughter in 2015 when she was with another studio. When she stepped out and started Drop The Mic Inc, we wanted to be 1st in line! She's pushed my daughter to dig deeper and sing bigger. She's instilled a great sense of confidence, perseverance, and helped her come alive on stage. So thankful for this studio and the opportunities it's opened up for us.