Debra Michaels a true industry professional! She has been performing her entire life and is excited to teach and pass her knowledge onto the next generation.
Debra was born in Philadelphia, PA and raised in Bensalem, PA. She grew up in a very musical family known as The Musical Schnitzers which consisted of her grandparents, brother Todd and late parents Sandy and Jerry. She started sin
ging and performing at the tender age of 4. She knew then that music was her calling. Debra has performed in many musical theatre shows on and off Broadway including Annie, Oliver, Music Man, The Sound of Music, Grease, Bye Bye Birdie and countless others.
From the time she was 7 until the age of 17, Debra was a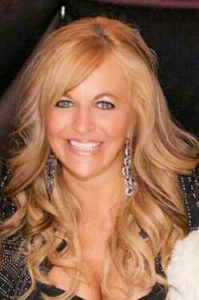 regular on Al Albert's Showcase, a music variety show which aired on the ABC TV affiliate in Philadelphia (WPVI). She trained with writer/composer and vocal coach Russ Faith at The Faith School of Music in N.E. Philadelphia. Debra then moved on to doing recordings and playing with local wedding bands. She performed on Ed McMahon's Star Search in 1990. While recording demos for up and coming artists and performing in Atlantic City and Las Vegas casinos. She also performed on the Majestic Cruise ship for Walt Disney Premier cruise lines
In 1997, Debra signed a National Recording deal with Robbins Entertainment, a major independent record company (Cascada, DJ Sammy, Afrojack, September and Rockell.)She has worked with some of the best producers in the business such as the multi-talented duo Cosgrove&Clark and presently Grammy award winning producer Bobby Eli. She is best known for her own Dance Remix version of the LeAnn Rimes' Pop hit "How Do I Live." The record became a big Pop hit on Top 40 WIOQ (Q102)/Philadelphia and received major radio airplay in many markets from San Diego to Detroit to Miami. Debra toured regionally and nationally and opened for *NSYNC in 1998. All of Debra's music, including her second Robbins single, "Don't You Wanna Fly?" are both available on iTunes Amazon and anywhere you can download music.
Debra has performed The National Anthem for many Philadelphia sports teams including the Phillies, 76ers and Kixx along with numerous charities all across the united States. She's also sung for the Camden River Sharks, Philadelphia Park and The National Walk for Diabetes. She worked with the JKF Foundation for pediatric cancer, the MDA telethon, Variety Club Camps, The Gene Carpenter Byrn Foundation and NAMI "National Alliance On Mental Illness". In 2013 she founded her own charity "The Yo Cuz! Foundation"and In 2016 its sister division, Kidz4Cuz. The foundation's mission: "Bridging the GapTo Mental Health Awareness and Suicide Prevention." I've given many of my students an opportunity to perform at many events while also giving back to the community through their voices, and positive message performances. 
Currently, Debra is still performing and entertaining all over the Tri-State area along  with the popular 8-piece horn band, Hi Fidelity (formerly The Debra Michaels Project). In her spare time you may find her freelancing and performing in casinos and local restaurants. She also Vocal Coaches and mentors up and coming young artists who share her same passion for music. She currently has one of her students performing in "School of Rock The Musical" 8 shows per week on Broadway in The Winter Garden Theatre in NYC and has much success with many students performing and competing all over the tristate area…She is ecstatic about all of the success and accolades her students are receiving and guarantees progress in her vocal training classes…She specializes in teaching performance, vocal scales, pronunciation, tone ,pitch control, vocal control ,breath control and sustaining notes while strengthening, teaching  vocal power control while emoting emotion and passion…
Debra's vocal style is described as a sultry R&B with a Pop flair. Debra will sing anything from Big Band to Motown, 50's, 60's, 70's Disco, Classical, Country, Modern, Rock and of course Top 40 and Pop. Debra counts among her musical influences Adele, Amy Winehouse, Taylor Swift, Donna Summer, Whitney Houston, Mariah Carey, Christina Aguilera, Jennifer Hudson, Celine Dion, Aretha Franklin, Etta James, Barbara Streisand, Judy Garland, Alicia Keys, Lady Gaga, Katy Perry, Kelly Clarkson, Beyonce, Patti Labelle, Steve Perry  Michael Jackson and many more.